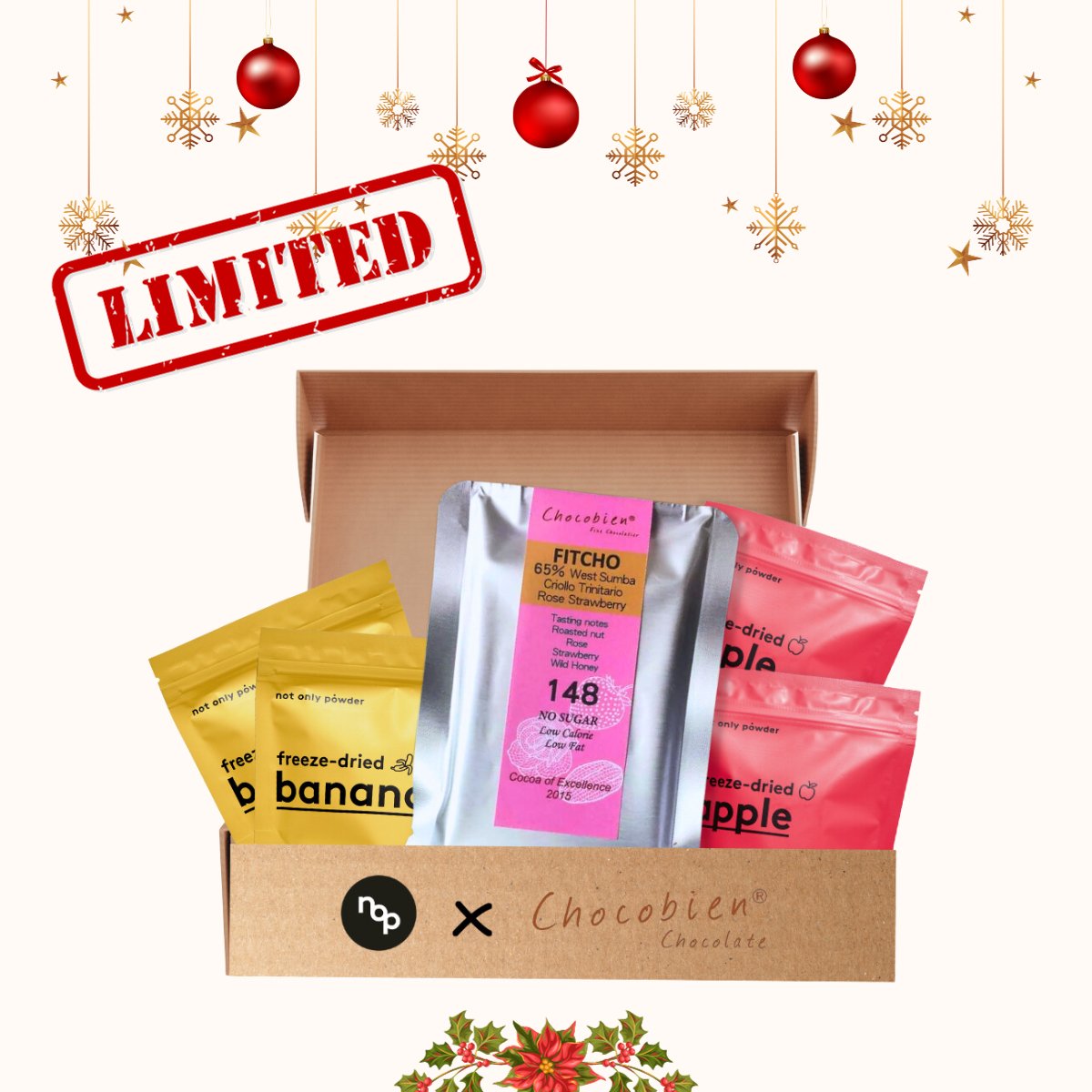 🎅 nop x Chocobien 限量聖誕禮盒 🎁
優惠價格
$160.00
正常價格
$232.00
This is a pre-order package. Cut off date is Dec-8 and the package will be shipped between early to mid Dec. Please contact us if you have special request.
🎅 nop x Chocobien 限量聖誕禮盒 🎁
優惠價格
$160.00
正常價格
$232.00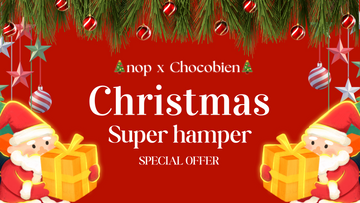 Christmas Nutrition Combo
1 x 50g FITCHO Rose Strawberry Dark Chocolate 65%
2 x 30g Banana Freeze-Dried Crisps
2 x 15g Apple Freeze-Dried Crisps


No chocolate no Christmas ‼Chocolate is an essential element of Christmas, and how could we forget about it? We are so happy collaborate with Chocobien Chocolatier to launch a limited edition "Made in Hong Kong" Christmas hamper! We're offering you more choices and, most importantly, all the products are MADE IN HONG KONG!
Chocobien is famous for creating unique and exciting flavors of chocolate. In this Christmas hamper, we selected their FITCHO Rose Strawberry Dark Chocolate 65% , which contains only 148 calories. And 35-40% lower in calories compared to regular dark chocolate (298-329 calories).This Hong Kong handmade chocolate is not only low in calories, sugar-free, and low in fat, but it also has 20% higher protein and dietary fiber ratio! So, you can enjoy a delicious chocolate without worrying about the calories . 
When people receives this gift, they can open it right away and enjoy the crispy. For extra crunch, just pop them in the fridge for a while.