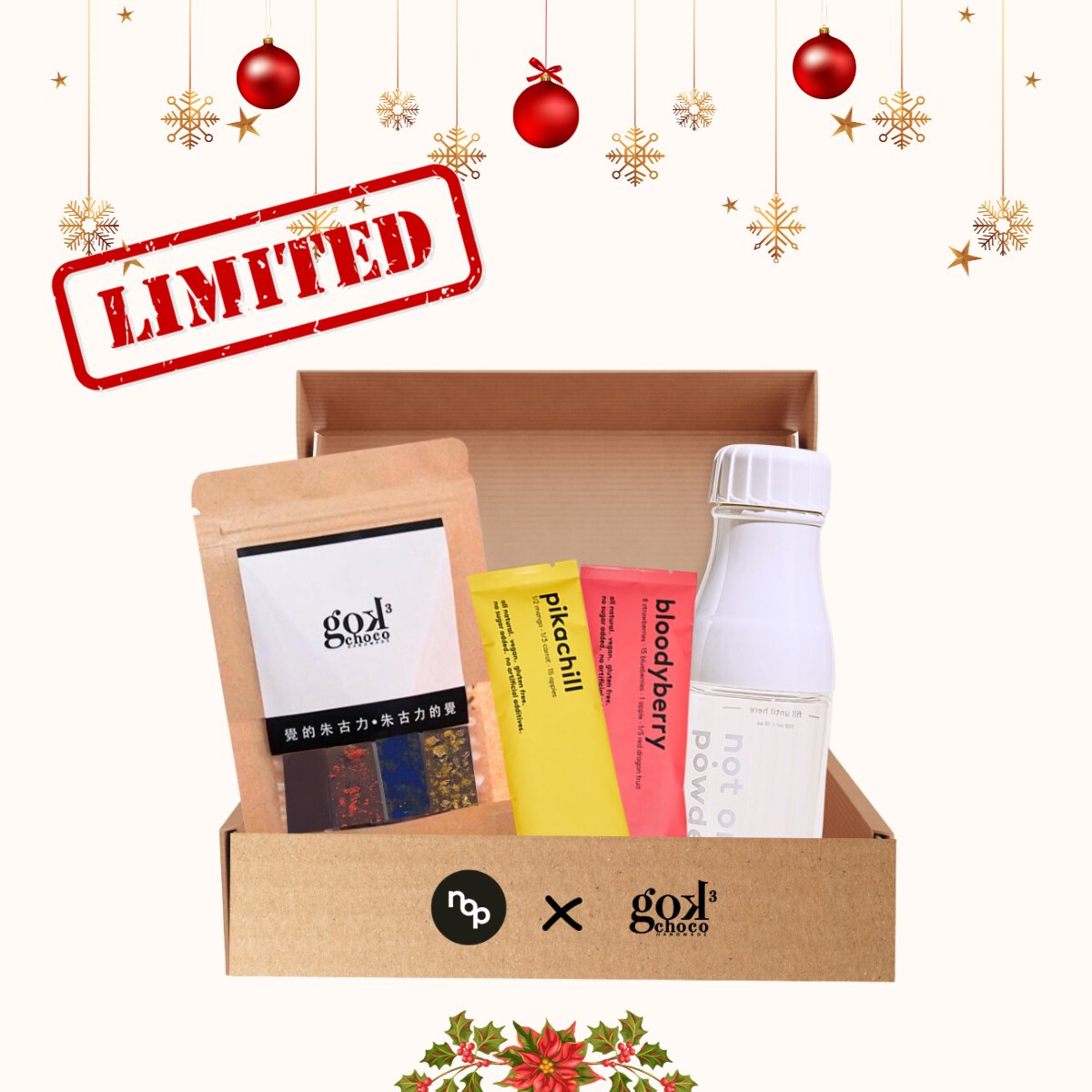 Xmas hamper nop x 𝐠𝐨𝐤3覺𝐜𝐡𝐨𝐜𝐨
Sale price
$188.00
Regular price
$250.00
This is a pre-order package. Cut off date is Dec-8 and the package will be shipped between early to mid Dec. Please contact us if you have special request.
Xmas hamper nop x 𝐠𝐨𝐤3覺𝐜𝐡𝐨𝐜𝐨
Sale price
$188.00
Regular price
$250.00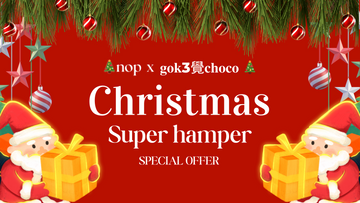 Christmas Nutrition Combo Pre-order
1 x 10g 85% Original 原味
1 x 10g 85% Dark Sweet 甜
1 x 10g 85% Dark Sour 酸
1 x 10g 85% Dark Bitter 甘
1 x 30g pikachill
1 x 30g bloodberry
1 x 300ml nop bottle


Each pack of fruit powder contains a variety of fruits, providing a diverse range of nutrients. The nop bottle eliminates the hassle of finding a container to prepare the fruit powder. It can also be used as a regular bottle, reducing plastic bottle waste and helping the environment.
𝐠𝐨𝐤3覺𝐜𝐡𝐨𝐜𝐨𝐠𝐨𝐤3 is the first Artisan Organic Raw Chocolate brand in Hong Kong, specializes in Raw Chocolate, crafting organic, handmade chocolate without any added dairy, preservatives, or emulsifiers.Just like our nop brand philosophy, there are no added chemicals. We bring you the most natural flavors and nutrients, ensuring that you enjoy the deliciousness while taking care of your body. 
Say goodbye to traditional smoothies! With our innovative approach, our natural fruit and superfood ingredients are blended into a convenient powder.Simply shake with water or milk for a healthy and delicious smoothie in just 5 minutes.


Here are the steps:
1. Pour 300ml of water/milk into nop bottle.
2. Add the fruit powder.
3. Cover the bottle and tighten the lid.
4. Shake the bottle for about 30s to 1 min.
5. Enjoy your fruit smoothie!